Snoring & Sleep Apnea
Helping you sleep through the night.
Are Snoring and Sleep Apnea Keeping You Up at Night?
After a poor night's sleep, your dentist is likely not the first person you think to ask for help. But there's a good chance that your dentist's expertise can help resolve some of the most common sleep disrupting conditions. Our mission is to improve the well being of our Milton community, here's how we help patients like you sleep through the night.
Snoring
We help relieve you (and the people close to you) from loud snoring with custom fit snoring appliances. However, loud snorers may suffer from sleep apnea, a more serious condition that can lead to other health conditions and which requires more specialized treatment. For this reason, sleep apnea must be investigated and ruled out by your Sleep Disorder Specialist before our team can create a snoring appliance for you.
Worried about your snoring? A question that your dentist might ask is: how do you feel during the day? Snoring does not usually interfere with sleep. If you experience fatigue and sleepiness throughout the day, then sleep apnea could be the culprit.
Sleep Apnea
Sleep apnea is a sleep disorder that causes sudden stops in breathing that can last up to 30 seconds. During this time your brain is deprived of the proper amount of oxygen. Sleep apnea can affect adults and children as young as two years of age. If Milton follows the national average of 6.4 percent, then that would mean almost 7000 Miltonians suffer from the sleep disorder. Severe cases of sleep apnea require CPAP machines or even surgery.
There are two types of sleep apnea: central sleep apnea and the more commonly known obstructive sleep apnea (OSA). Depending on the form you have, your Sleep Disorder Specialist will suggest a treatment protocol. Surgery, oral appliances and/or a CPAP (continuous positive airway pressure) machine that delivers air through a face mask or nasal tubes are the most common forms of treatment, with CPAP being the treatment of choice in severe cases.
In less severe cases, dental appliances can help improve air flow during sleep, which is a simpler, more comfortable solution for patients with mild to moderate obstructive sleep apnea. This custom-made oral appliance adjusts the position of your tongue and lower jaw while you sleep, allowing for greater and easier air flow into the lungs. In addition to being more comfortable, dental devices cause less issues with dry mouth and dry sinuses than with a traditional CPAP mask. The oral appliance is also less bulky and is easier to travel with.
Patients with severe sleep apnea may find the addition of a dental appliance will improve their use of the CPAP device by allowing the reduction of air pressure delivered by the mask.
Oral appliances are a good option for patients who have had little success with their CPAP therapy due to difficulties wearing the mask.
Improved air flow gives you a more restful sleep and gives your partner a break from that pesky snoring. Our team works closely with medical professionals and experienced dental laboratories specializing in sleep disorders to find the best treatment option for our patients in terms of reducing the severity of sleep apnea. If you have mild to moderate sleep apnea, then ask us about fabricating a dental appliance that can be used in conjunction with or as an alternative to a CPAP machine.
The Difference Between Oral Appliances and Snore Guards
Oral appliances and snore guards look very similar, but they are not the same. During your consultation appointment our team will explain the difference between the two:
Snoring appliance (snore guard)
Does not treat sleep apnea
Is not a medical device
Does not require a prescription from your doctor
Are less complicated to build and don't require as many moving parts.
Do not require the close observation of a sleep specialist and treating dentist to ensure they are working.
An oral appliance
Can be used to treat mild to moderate sleep apnea
Is a medical device
Requires a prescription from your doctor
Requires close observation of a sleep specialist and treating dentist to ensure they are working
Most oral appliances approved to treat obstructive sleep apnea will also likely stop snoring, too.
We're Here to Help You Sleep and Breathe Better!
Treating your snoring and mild to moderate sleep apnea often takes a coordinate effort between multiple specialists, including your doctor and dentist. Our Milton dental team is committed to working towards your complete health, which often means much more than regular checkups and cleanings! If you're experiencing any of the sleep disorder conditions described above, please reach out to us so we can help you sleep and breathe better.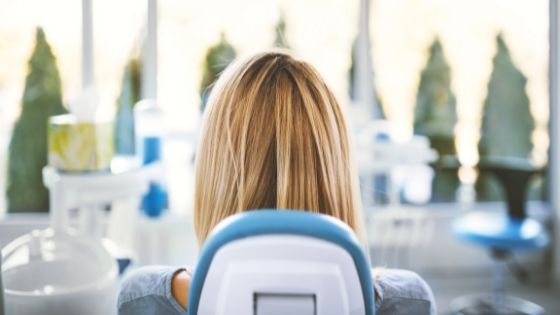 by Escarpment View Dental | Aug 11, 2021 | General & Family Dentistry
Dental anxiety refers to any feelings of fear, hesitancy, anxiety, or stress in a dental setting....
1 https://www.canada.ca/en/public-health/services/chronic-diseases/sleep-apnea/what-impact-sleep-apnea-on-canadians.html
Contact us at 905.693.8929 to book a dental appointment or request more information below.
Office Location
1030 Kennedy Circle, Milton, ON L9T 0J9