Dental Implants
With new technology we can replace your missing teeth and restore your smile.
Dental Implant Services
Sometimes accidents, illnesses, or other dental problems affect a tooth so severely that your dentist cannot save it. Or, you may have outright lost the tooth in an accident. Whatever the cause, we can replace missing teeth with dental implants and bridges or dentures.
At Escarpment View Dental, we offer all three of these dental services to replace a missing tooth and complete your smile.
What Are Dental Implants?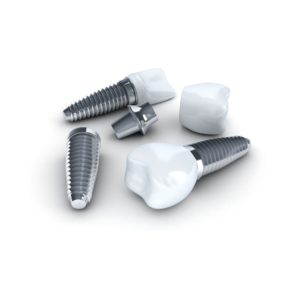 Implant dentistry can help keep your neighbouring teeth healthy by protecting them from fractures by sharing and better distributing the load of your bite. Implants prevent your jawbone from deteriorating, which will help in supporting the surrounding teeth so they don't move out of place by tipping or rotating. Our professional team will help you choose the best type of implant for your situation and explain what you need to know to understand and be comfortable with the treatment.
Dental implants are a replacement of the root of the tooth that we place in your mouth to fill space created by a missing tooth. The implant will be placed below the gumline to create the support for the crown or the bridge that's placed on the top of the implant. Implants can be placed using local anaesthetic or while the patient is under sedation if required. After a period of osseointegration (typically 4-6 months) the implant can be restored with a crown or bridge. Some implants are placed to improve stability and retention of poorly fitting dentures.
While this is the basic idea of a dental implant process, there are actually many kinds of implant systems and designs. Each one has some specific indications for the best choice in a given situation. At Escarpment View Dental, our staff are dedicated to remaining current and up to date on the newest dental techniques so that we can always give you the best option for your dental implants.
What Are Implant Crowns?
Implant crowns are placed above the gumline and are the visible part of the tooth replacement that is attached to the dental implant. Your implant crown will have the same shade as the rest of your teeth and will be the right shape and size, so it looks like it belongs in your mouth. Implants are currently the best option for a single tooth replacement with excellent and predictable long term success.
What is a Dental Bridge?
A dental bridge is a type of a tooth replacement method that can be used for natural teeth as well as for dental implants. If the replacement tooth gets the support from the teeth on either side of the gap, those teeth will require a tooth preparation to place the bridge. Sometimes if natural teeth can benefit from the crown coverage this option can be a better one compared to an implant. Bridges do not require surgery if they are using existing teeth for their support.
To work optimally, bridges supported by natural dentition will need structurally sound teeth and relatively small gaps in between remaining teeth. If the natural teeth on either side of the gap are healthy the bridge supported by implants will be a better option. These are just a few of the circumstances in which two different supports for dental bridges may be recommended. Discuss your options during your consultation appointment. Our team can walk you through which option is best for you.
Why Choose Escarpment View Dental for Your Implants?
Dental implants will be with you for many years, so the quality of your smile from here on out will be determined by the skill and experience of your dentist! At Escarpment View Dental, we take our work very seriously, and strive to ensure that you're comfortable and happy with every aspect of your dental implants. We have been restoring teeth with implants for over 25 years, using different types of implants and utilizing the skills of local specialists in implant placements to ensure maximum success for all of our treatments.
In addition to staying up to date with the latest techniques, we also put your priorities first. What are you most concerned about? The cost of your implants, the longevity of the recommended options, long term planning or short term solutions, durability, functionality, their natural look? Reach out to us today to discuss your options and get the dental implant services that are best for you.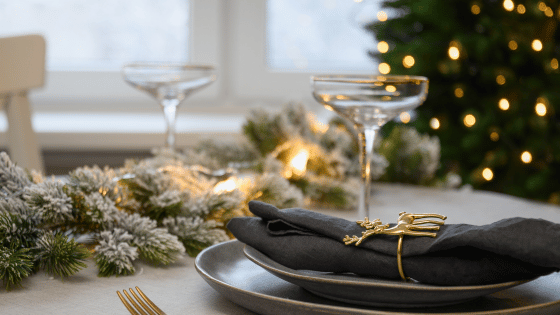 by Escarpment View Dental | Dec 5, 2023 | General & Family Dentistry, Oral Health
The holiday season is a time of joy, celebration, and indulgence. It's also a time when sugary...
Contact us at 905.693.8929 to book a dental appointment or request more information below.
Office Location
1030 Kennedy Circle, Milton, ON L9T 0J9